Saturday, November 12th, Slow Food North Shore will be hosting a LIVE Viewing Party of the Change Food Fest happening in NYC from 10:30 AM to 6:00 PM at the Sky Cafe in the Cinema Arts Centre in Huntington.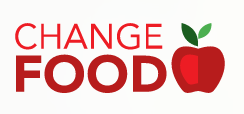 Previously known as TEDx Manhattan, this event will explore topics surrounding the changing landscape of food, including business, policy and advocacy issues. You can check out the great line up of speakers online here (a couple of whom the Chair of our chapter, Bhavani Jaroff, has hosted on her iEat Green radio show)!
Please, bring your friends, family, and join us as we share and discuss these important issues of building a good, clean, and fair food system!
This event is FREE and there will be light refreshments and food provided.
Save
Save
Save